LZ Episode 073: Pandemics and the Human Future (Salon4)
The Levity Zone after six months of life-changing events for Dr. Bruce including his move in with a new love into a new house, the Gandalf Abode at Ancient Oaks. The Zone welcomes in the new Levity Salons. These Salons are live online Zoom sessions which started late in 2019 with Dr. Bruce's Patreon community. This Salon (#4) featured the timely theme of Pandemics and the Human Future, it being recorded in March 2020 during the onset of the COVID-19 pandemic. Dr. Bruce gives his take on the situation and then shares a lively dialogue amongst almost forty participants. Credits: Dr. Bruce Damer (hosting and recording), Allan Lundell (editing and music overlay), Aaron Thayne (final release edit) and Bodhi Setchko (music). [released 8 June, 2020]
Resources:
Zoom video recording of Levity Salon #4 – Dr. Bruce Damer on Pandemics and the Human Future
The The Hot Spring Hypothesis for an Origin of Life article from the Astrobiology journal mentioned by Dr. Bruce
The Silver Spire mentioned in Dr. Bruce's intro: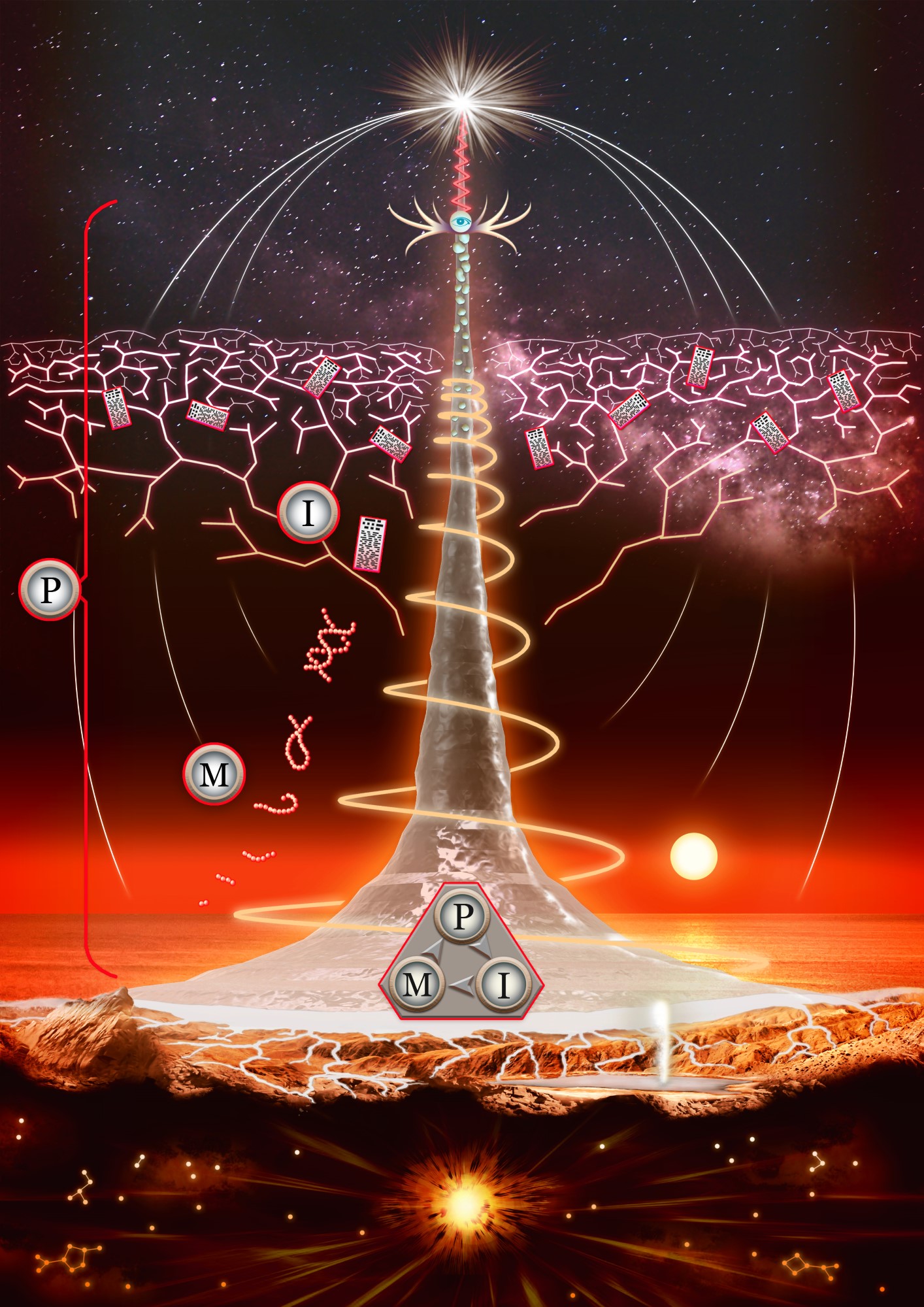 Monica Leibson's notes on the Salon:
One of the great outcomes of this great teacher called a Global Pandemic
We can present ourselves to ourselves
There isn't anything BUT community
A brief history by Bruce:
Egg market crashed in 1928 and threw the market into poverty
1918 spanish flu
1920's WWI – epidemic and orphans
In the 20's modernism came in and then the curtain fell again economically
Single family homes in late 40's – her OWN kitchen!
Work out of the home
Jobs became intense – working more instead of less
Isolation starts growing
Internet came in
Howard reingold – mid 90's – the electronic community
Isolation + sheer amount of work – chronic by the late 90's
Ebola or bubonic plagues were UNMANEAGABLE – COVD 19 is only trimming off the sides
Moving Forward:
Don't attach to "what if" scenarios – they are not real
But consider if we are in the situation in five or six months – it's gonna be uneven
We may restrict travel so we don't get reinfected
We cant enforce the same discipline as other countries
Grapes of wrath – mass migrations
How does that reshape the country and how pepple want to live?
Theres no reason for US to be the biggest
American exceptionalism will be HUMBLED
Intentional communities
Farm based programs for intentional communities – not a lot of money but they have FOOD
Hippie style – can't scale it
Single family homes are full of communities now so that may be the next step
New speaker talking about Australia:
Resilience and adaptability needs to be brought into the new
Born of a national analysis around infrasturctue- the center has failed of large complex systems
They are NOT the place from which to exercise control – it's at the community level that things have to be created
Need local community engagement
Luke H working on participatory budgeting – wants to have $100,000 each give $1000 to a school and the children decide how it gets spent
Central gathering of money to make good investments in community design
Long term to create new – more robust supply chains
Emerging consciousness of importance of well being and care for populous
Realization we can make mistakes that cause a lot of death
Jia's contribution:
Releasing relationship to money and having it be a community based transfer
Less consumerism & pollution due to Corona
The Green Beautiful – movie on youtube – the great boycott where everyone stopped buying and they had no response because companies REQUIRE our participation
The less we use the banks, the less control they have over us
Huge difference between money and currency
Rebecca on Chat:
Everyone- as far as pop up gardens… I have focused a decade on food-security and creating food-forests in food-deserts. I've designed and built 2 regenerative-ecological communities in Maui… one with no funding… through a gift-economy lens… and one with a lot of funding… for a private artist community. I am happy to share anything that might be of support for this conversation.  Currently I am offering free permaculture consultations 2 days a week for people that are interested.
Shen Shen's contribution:
Money doesn't matter in a world in which food is hard to come by and health is at risk.
An idea is to have currency WITHIN a community – rather than nationwide
Bruce's response – local currencies – used in Italian town – be cautious because we are a global civilization – we need to do trade deals  – took us 500 years to make a trustable system – it crippled US economy – dale Carnegie(?) forced everyone to create a central bank to create sanity in an insane system.  We have to preserve the part that's working which is the Fiat currencies
Bruce:
How do we create neighborhood/local resiliency?
The most precious thing that's happening is the dropping of separation
We may have a chance to have a run at intentional communities
Reasons of failures was because it was a guru lead community, people aged out, or economics crept in
The sword that community falls on is personal relationships – how people achieve well being and how they are threatened
We now have the tools to come to a resolution that they didn't have back then. We have a spread of elders who are living in community.  We can make multi generational communities and can work on personal dynamics to increase probability of success
We can now work on the pain bodies now so that we don't get triggered
Kathryn's input:
Different type of community keeps coming up for her = now there's free yoga, ecstatic dance leaders
Collective buying power – women make 88% of all buying decisions in a consumer driven culture
How do we bring women together to start being more conscientious in their decisions?
Who SHOWED UP during covid 19 and really deserves our patronage?
How can we come together and pool our consumer resources?
BrettAnne's input:
NorCal Resilience Network –
Co-op housing – the interpersonal is THE most challenging way – finding ways proactively to address these – powerdynamics –
Stanford researcher – had researched co=ops on west coast since 1960's – the one's that had succeeded had a central mission statement, screening process, and a way of getting fresh blood/interest
Grateful dead community broke because they aged out and kids didn't want it
com and WeShare are designed exactly for this kind of sharing.
* www.weshare.gift
Michael's input:
Communities live or die by how much people trust each other and have each other's backs.  You must keep that sense of trust always because you're not spending half your time protecting yourself from unexpected daggers.
Santa Cruz Mountains Community Collective:
Diego, Rebecca, Iceman, ShenShen – networking properties in the area
Properties with gardens, hot tubs, meeting halls, parking lots, private zones, etc.
Charles Brownstein input:
Vulnerable to allow their habits to be doubled down and reinforced OR shifting into consciousness
How do we collaborate with people who are NOT with like minded?
Getting to know your neighbors model of community that brings people out of established pattern of isolated distrust?
A lot of optimism and it's not unfounded but I also want to caution in our rhetoric – doing the atlas shgruged model of community for ourselves ain't gonna save this thing
Need to create an approachable open handed open heart model
We need to get along as neighbors and respect autonomy
Help us reconsider our collective buying power and local government
Chat references: